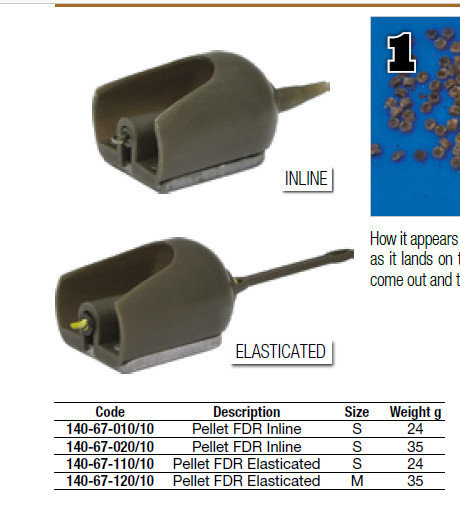 AIRTEK Aero Specialist Micro Pellet Feeder 24g /35G ELASTIC/NON ELASTIC special offer
SKU 00582
Product Details
trabucco airtek
AERO SPECIALIST ELASTICATED /NON ELASTIC MICRO
PELLET FEEDER
24g or 35g Special offer WINTER 2018/19
The micro pellet approach is one of the most recent introductions in Europe;
It's effectiveness comes from the need to stimulate big fish without feeding it up.
The small size of dedicated feeders are due to the extreme conditions of use.
In fact, they are oriented to tough situations, which are common during the last hour of a match, in the highly pressured waters or in winter. In all such three circumstances, fish feed on small sized bait in limited amounts of groundbait, often refusing to bite in case the hooklink is not thin enough.
Trabucco range include two solutions: a standard one and an elasticated one, purposely developed for extremely shy fish, when a fine line is absolutely worth a try.
Save this product for later