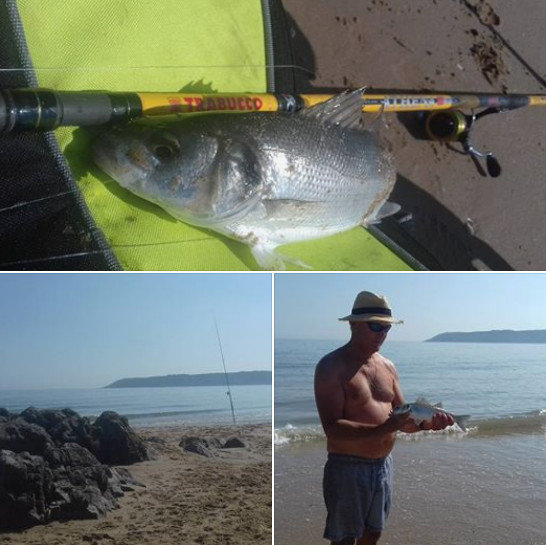 Athena Beach 450 100g . heavy , medium and light tips . Light and fast beach surf casting rod last in stock
SKU 00577
Product Details
Rod made with a structure in CX1 High Modulus Carbon with fast action and with a super slim profile. Designed
to be used with weights up to 100 grams, it is equipped with 3 interchangeable solid carbon tips with maximum
power of 50, 75 and 100 grams. It is supplied with a Pacific Bay wrapped, plate reel seat, made from corrosion
resistant steel; Sea Guide SiC guides with frame protected against corrosion by the PVD process, special ribbed
rubber handle grip, which gives a good control during the cast. Light, fast, with progressive action, this is a tool
that will be appreciated in the traditional beach legering, as well as with the use of feeders to undermine suspicious
Sea Bass, or for powerful fighters such as Gilthead Bream and Sea Bream. Also perfect for competitions,
when casting within 75/100 meters from the shore are required, on medium or small sized fish that must be fooled with thin fishing line and extremely small hooks.
Great for mullet Bass and flatties
Not a distance rod but one that will see the tiniest of bites on size 10 hooks and maddies.
Save this product for later