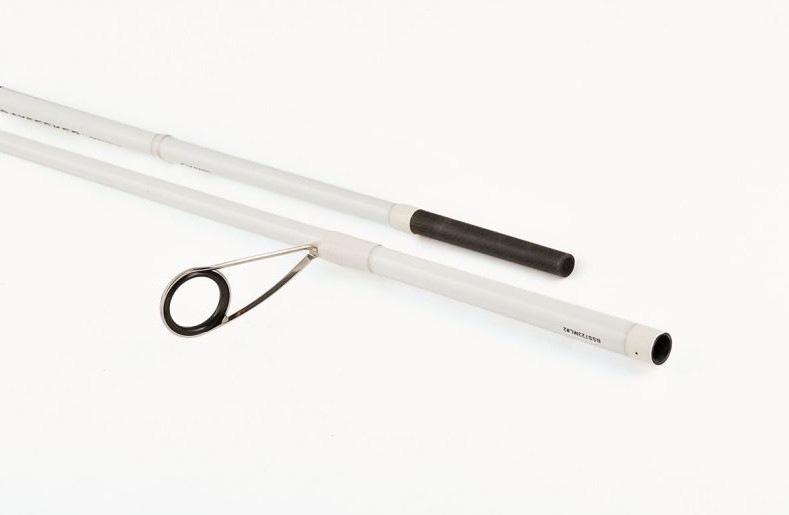 Bayseeker , 3 peice travel series . full Fuji fitting , for heavy bass or light tropical work.
SKU 00434
Product Details
RAPTURE BAYSEEKER
a compact travel series,
by two separate action models,
ideal for spinning for sea bass,small Trevally blue fish and small Tuna .
The Medium 7 was created to hunt down predators
medium and small size from shore or boat,
and it is equipped with large power reserve
if it was necessary to increase the throwing distance
or to deal with the unexpected fish.
The Medium Light 7'2 "is designed for fishing from shore
with artificial small silicone or hard lure.
Both are great for spinning in the boat
using joey mackerel or metal Jigs.
Beautiful cosmetics, with an elegant tonal finish
accompanying the components of the highest quality Fuji.
Slim blanks made from CX Nano Carbon
* Spigot joints (woven carbon on butt) with alignment marks
* Medium Fast action
* High density EVA handle with Bayseeker laser engraved logo
* Single leg FUJI Alconite K-frame guides (double leg stripper on 7' rod)
* Original Fuji DNPS graphite reel seat, integrated in the handle grip
CHOOSE BETWEEN THE TWO MODELS OF THE SERIES:
MODEL BSS 703M
Length 2.13 m (7 ')
Closed 77 cm
sections 3
15-40 action Gr MEDIUM FAST
9 Rings Fuji K-A
MODEL BSS 703 ML
Length 2.18 m (7 '02 ")
Closed 78 cm
sections 3
Action Gr 5-28 Medium Fast
9 Rings Fuji K-A
Save this product for later