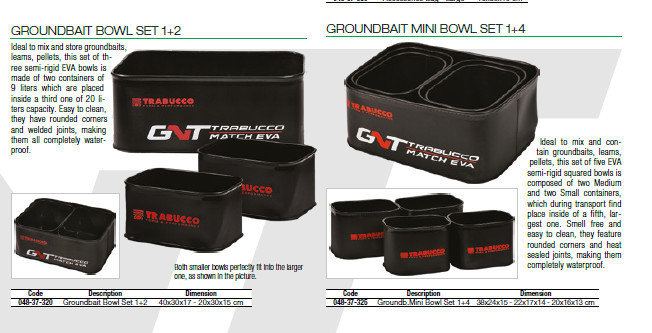 EVA Bait system container and 4 trays
SKU 00535
Product Details
Set consisting of a waterproof container and four smaller trays, designed to carry live bait or static baits, pellets,
small amounts of groundbait, all ready to use in a very short time once on the fishing site. The container is equipped
with transparent PVC cover, closed by a two-way zipper, complete with handle. Inside are placed two trays size
Small (11x9x7 cm), a Medium (17x11x7 cm) and a Long (36x11x7 cm).
Save this product for later