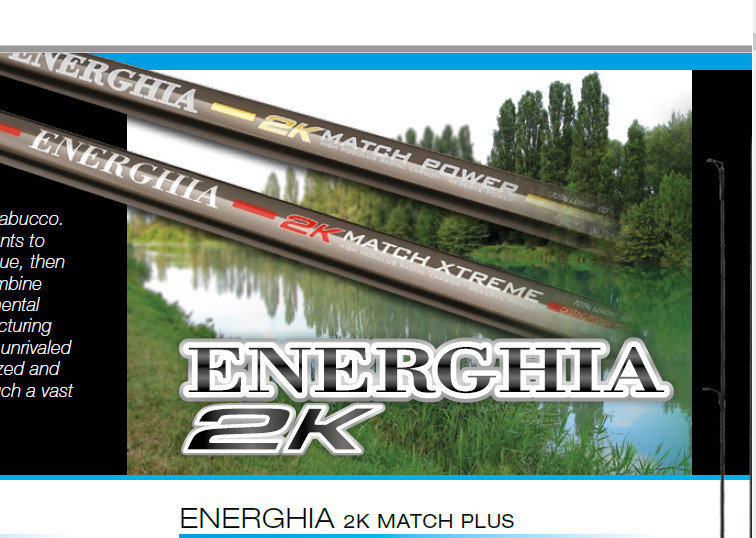 Energia 2k Match 420 5-20g thinnest float rod on the market
SKU 00597
Product Details
When an Italian Company sells match rods to the UK Market, it means that these rods has been designed really well:
this is the result obtained by Trabucco.
Our UK consultants provided all the essential elements to create a product that respects tradition and technique, then the team of Italian champions have managed to combine
these features with all the needs for fishing in continental waters, and finally gave Trabucco the latest manufacturing technologies on the market.
Finally the results is an unrivalled range of match rods able to provide highly specialised and appropriate rods.
Does not exist a company with such a vast range of match rods other than Trabucco
The 2K Plus series was missing of a 4,20 meters model and so we decided to build it.
The blank has been built in Super High Modulus Radial Carbon and equipped with genuine Fuji Alconite guides and cork with EVA inserts handle.
When you start using this rod with a 10-15 grams waggler you can really understand the essential quality of this project.
Even if it is the shorter of the 2K Plus, it can cast as far as the others and with the very same accuracy.
And when fighting the fish this rod is even more fun
Save this product for later