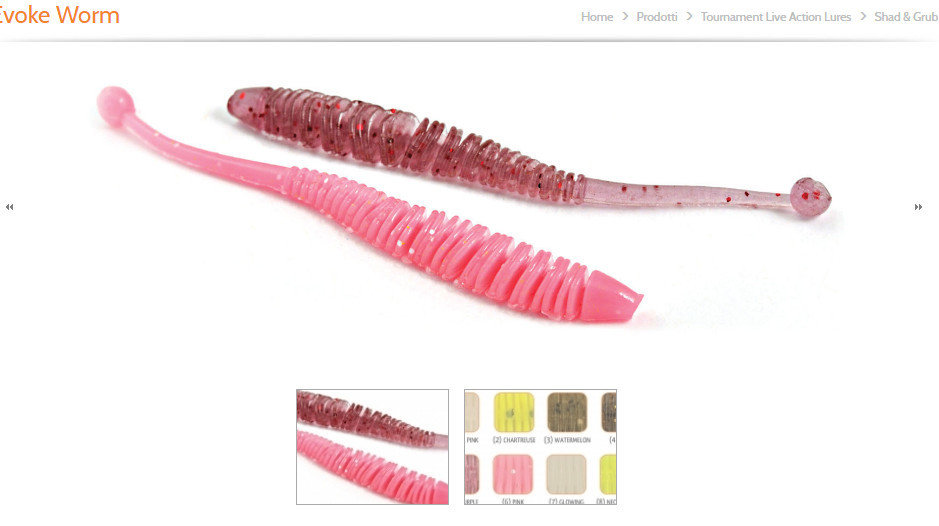 Evoke worm 4 inch . stand up floating tail worm . perfect for slow bottom fishing
SKU 00443
Product Details
Evoke worm
Ball tail floating tail worm
multi segments mean realistic movement
10 cm 8 per pack
Rig ned rig style or carolina rig to stay above the weed
RAPTURE EVOKE WORM 10 cm A great flexibility and an impressive mobility characterize this silicone bait by the special structure.
First of all the body, that is traversed by endless strip, able to incorporate tiny air bubbles in the water the moment of impact, which are then released during the recovery. In the second place, but not least, the tail, long and soft, which culminates with a ball floating.
It follows a remarkable restlessness, as to enhance mounting in drop shot style, Split Shot or Micro Jig Head, which does not go unnoticed to the main predators of freshwater, such as Black Bass, Pike and Zander, but also trout, perch and Reali chub.
Flavored and colored in the compound,
Evoke Worm is packaged in a resealable pouch with individual compartments. Length 10 cm Bag of 8 pieces.

Save this product for later