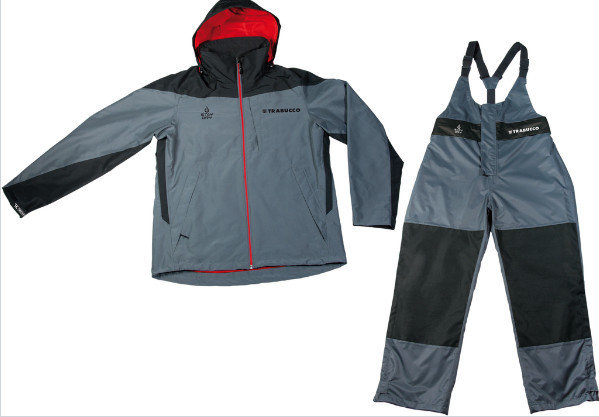 GNT PRO WTP SUIT sale price Extra large and XXXL available
SKU 00509
Product Details
Dedicated to the most committed match angler, whose season lasts twelve months, this suit comes off sharply from
the rest due to its great wearability, breathability, lightness and freedom of movement. This last feature makes
it ideal also for the enthusiast boat angler and for the surfcaster of a certain level, who on the beach
has the best opportunities during the cold season.
The garment is produced in a special anti-tear fabric that is used in the gliding sector for its qualities of lightness and strength, coupled with a transparent membrane that increases its resistance to abrasion.
All joints are thermotaped for complete waterproofing, while air circulation inside the jacket is ensured by a mesh fabric lining and two zippered windows, located under the armpits.
The product consists of two items, not available separately.
The jacket is equipped with a raised wind proof collar and a hood with a built-in visor,
adjustable and foldable backwards with a Velcro fastening; two zippered
pockets plus a small pocket for documents or a mobile phone.
The cuffs of the sleeves are adaptable by means of practical Velcro bands.
The bib and brace has the same general characteristics of the jacket; the straps are
adjustable and fastened by clips; the knees are equipped with protective inserts, while the legs have a long zipper
to be opened when wearing boots. Two front zipped pockets, protected by an eyelid;
Velcro bands to adjust the width of the trousers at waist height.
Save this product for later