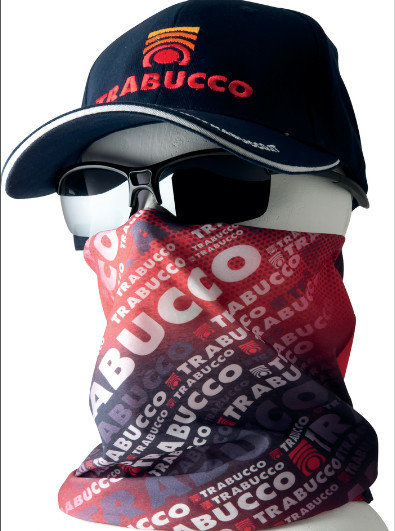 GNT team band competition
SKU 00513
Product Details
With a fantastic combination of comfort and style, the Trabucco Team Bands have been
designed to protect the face and neck from sun and wind, repelling 95% of dangerous
UV rays and moisture, while also keeping the skin quite dry, even in extreme conditions.
Produced in a thin, breathable, ultrasoft and lightweight fabric, Team Bands are decorated
with particularly modern designs and are perfect for any outdoor activity. Very resistant and
durable, the Trabucco Team Band offer a total multi-functionality, which allows you to wear
them in a wide range of different ways. Two versions are available: Competition with a pleasant
series of Trabucco logos; Saltwater with illustrations of Tuna, Amberjack and Dentex,
which are easy to combine with the Trabucco caps to give the user a strong sporty identity.
We recommend cleaning them in the washing machine with cold water and ironing at low
temperature, protecting the band between two cloth sheets; so it will not lose the brilliance
of the colors and its peculiar elasticity
Save this product for later