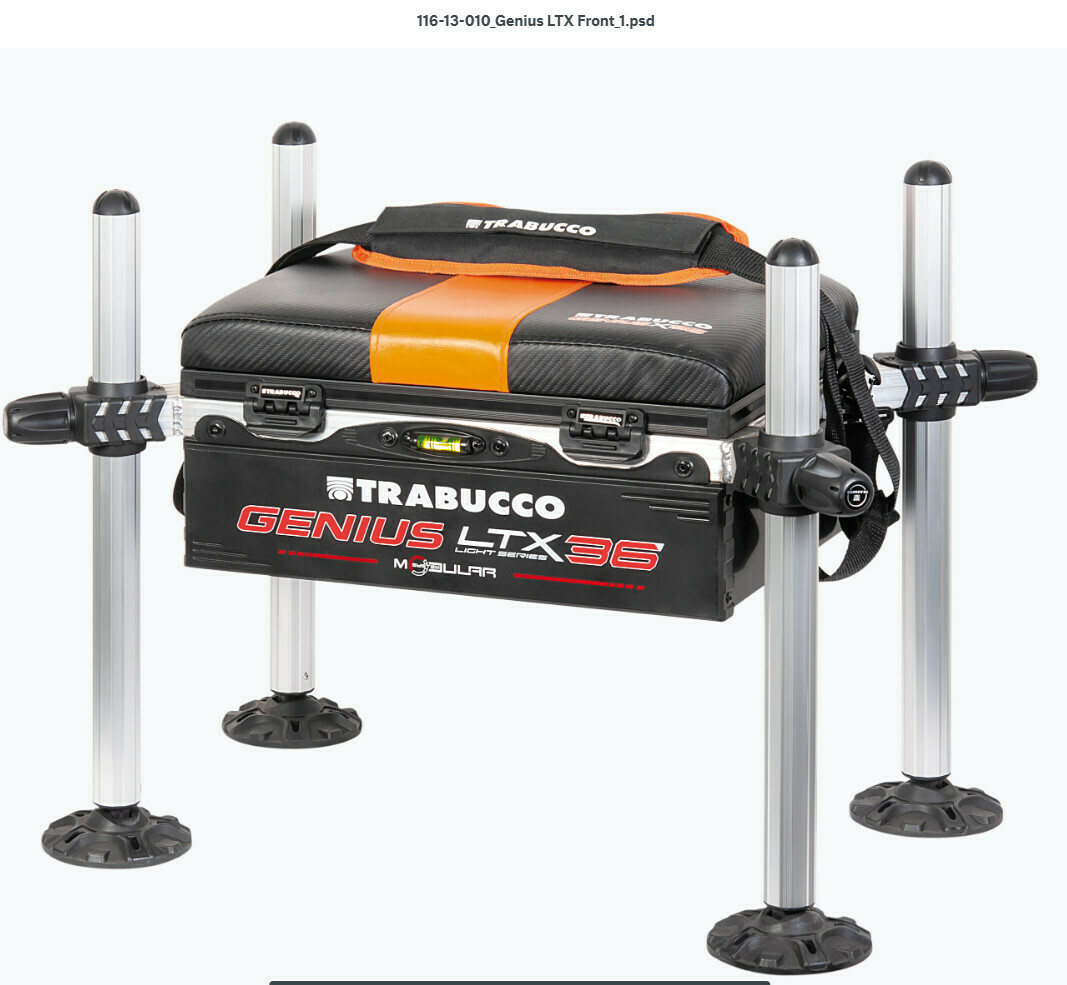 Genius LTX light seat box new 2020 modular ultralight seat box
SKU 00676
Product Details
It is the simplest model within the range, with an essential equipment at the level of storage
rooms. In fact, by raising the cushion you directly access the base container, which is 13
centimeters deep. Of course you can integrate it with one or more optional drawers to fit
your personal needs. The image here aside does not show the padded shoulder strap, which
is obviously included.
about Genius LTX
It is an evolution of the well-known and appreciated Genius 25 series, which continues its
career in the Trabucco range. Today, 36 mm legs are in high demand for superior stability and
the chance to accept all the accessories in the Connect and Clamp On ranges.
The Genius X36 Light seatboxes derive the name from the shape of the
tubular aluminium frame that supports the drawers: it looks like a
large letter X, because the arms connecting to the legs are angled
by 45 degrees to the sides of the perimeter, in order to offer a balanced
load distribution. All drawer's closing clips are also hinges
at the same time, offering the possibility to open the drawers from
the front, as well as from the back side of the seatbox. All five
models share the same base compartment and the comfortable
padded shoulder strap.
all models are shown her for reference however all modules can be added as required and are in stock
Please enquire if interested
Save this product for later