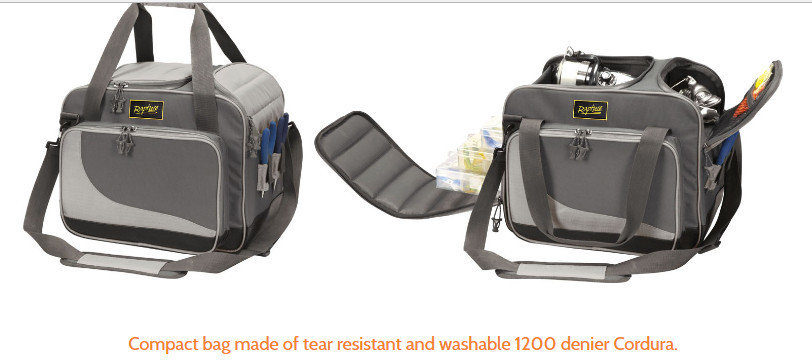 Guidemaster GEAR BOX
SKU 00183
Product Details
GEAR BOX
Compact bag made of tear resistant and washable
1200 denier Cordura. Equipped with 2
large side pockets and external plier holders.
It can contain a large number of lures and
everything you need for a long fishing
trip. The bottom of the bag is waterproof
to keep away the content from mud or
water. Including 4 modular boxes (27x18
cm). The XL is designed to accommodate
even more gear and bigger lures, it
includes 4 modular boxes (38x18cm).
048-60-120 Guidemaster Gearbox 30x30 h-30cm
Save this product for later