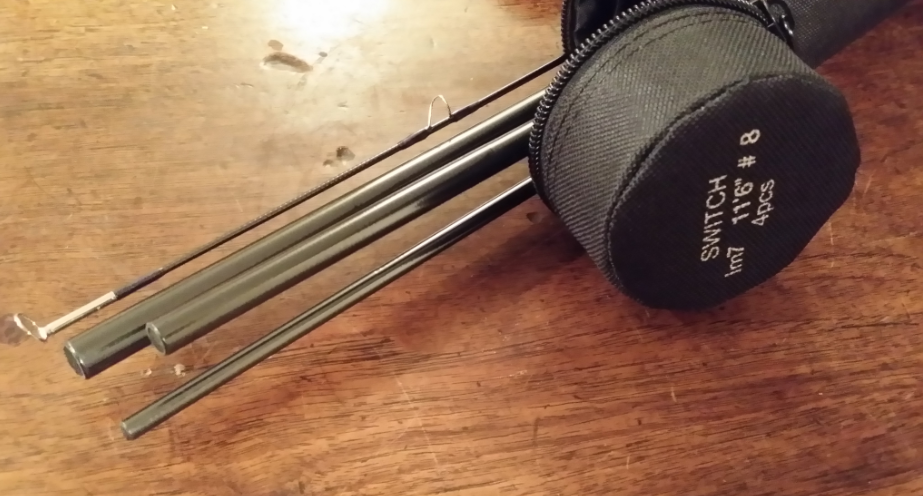 Loomis and Franklin Fly rods IM7 blanks new for 2017 small stream to lake
SKU 00401
Product Details
New for 2016
Loomis and Franklin fly rods with latest IM7 blanks and SIC guides
Four section blanks 1M7 blanks, thin as the best quality rod out there
all rods have a sturdy Loomis and Franklin cordura carry case
Satin Aluminium reel seat, each one designed for the style of fishing and ease of use.
Keeper ring
This budget end fly rod series from well known and tried and tested supplier has really surpassed itself for 2016 with the latest blank technology on proven Alps
SIC guides and single leg top guides
Top grade cork and reel seat means quality level far exceeds expectation
Each rod has a different action to meet its needs and will be tested over the next month and duly noted here.
Really excited to add this to the shop
TRY BEFORE YOU BUY
We offer a try and buy service.and will arrange collection of any rod that doesn't meet expectations once used WITH A FULL CREDIT.
All we ask is that the rod is carefully looked after on the first trial.
Fast actioned, high-modulus IM 7 carbon fibre blanks with a grey finish for 2016
Top quality cork handles-
Tasteful matt aluminium screw reel seats-
Ceramic lined high quality SIC stripper ring- Hard chromed alloy snake rings-
Full wells handle on 9'6 10' and 11 foot fly rods with fighting rod butts-
Half wells handle on 8' and 9' fly rods-
4 piece construction for convenient storage and easy transportation-
Supplied in a strong cordura rod tube
Small creek and Stream 7 foot 6 3 weight
This rod can take a fully loaded 3 weight or even for weight for easy loading. A middle to tip action for easy short casts with delicate tippets, Perfect for small flies and small streams
Small creek and Stream 8 ft 4 weight.
Perfect for bigger flies and getting the rod over the bankside vegetation, Still a delicate presentation rod middle to tip. For small streams with heavier nymphs as well.
Creek and Stream 8 ft 6 5 weight.
Perfect for large mayfly streams with the need for longer casts but maintaining that ease of use that is so important, again a deep curve allows use of light leaders but will play a big fish .
River and stream 4/5 9 foot
Now a faster action rod for bigger casts to that fish on the opposite bank as well as light reservoir and lake boat work. Still an action for easy casting. full wells handle.
River and Stream 5/6 9 foot
Fast action for big rivers and lakes, Ideal for normal boat work, Long casts with an easy loading action. full wells handle
Streamer and Lure 9 foot 6 6/7 weight
Ideal for sinking lines and big flies. Middle to tip action to fight big fish with long casting action
Elsewhere on the site and available in IM7 carbon fibre for 2017.
Nymph 10 foot 3 weight
For Grayling streams with a team of flies, wet or dry. Not for long casts but a parabolic J curver to fight fish and place the line slowly and accurately on the water, upstream or down. light half wells handle
Nymph 10 foot 4 weight
For deep nymphing grayling streams with long leaders and heavy flies. Again not a distance rod. Also good for dry flies from a boat
Stillwater 10 foot 7/8
Heavy lure rod . middle to fast action for quick lifting of line and long casts. Great for sinking line river and lake work.
Stillwater 10 foot 6 inch
Great single handle Sea Trout and Salmon. Great curve for fighting the biggest of fish, Easy loading middle to tip action. very lightweight for the power so can be cast all day.
Switch Rods
Switch rods bridge the gap between long powerful single handed rods and full on two handed rods and as such, they are a natural progression for many anglers coming from a singlehanded back ground into the world of proper two handed rods.
They can be used, with the appropriate line, either single or double handed, for both Spey and overhead casts.
These rods excel in situations where longer two handed salmon rods are simply too big and where long single handed rods are tiresome to use, especially when you need a bit of distance, or in windy conditions, they are also much easier to work with on small waters where big flies and heavy sink tips are required
Switch 11 foot 7 weight
Better at the small water work to easily aerialise hort head switch or spey lines when they is too much vegetation behind you to overhead cast. Easier to use than a spey rod in many cases but get the right line. This rod recovers fast and casts tight loops
Switch 11 foot 8 weight
Use a heavy switch line at 300 rams to fully load this powerful rod. For people you like using a switch rod with short heads on bigger faster rods. fast stiff action with a progressive feel
Save this product for later