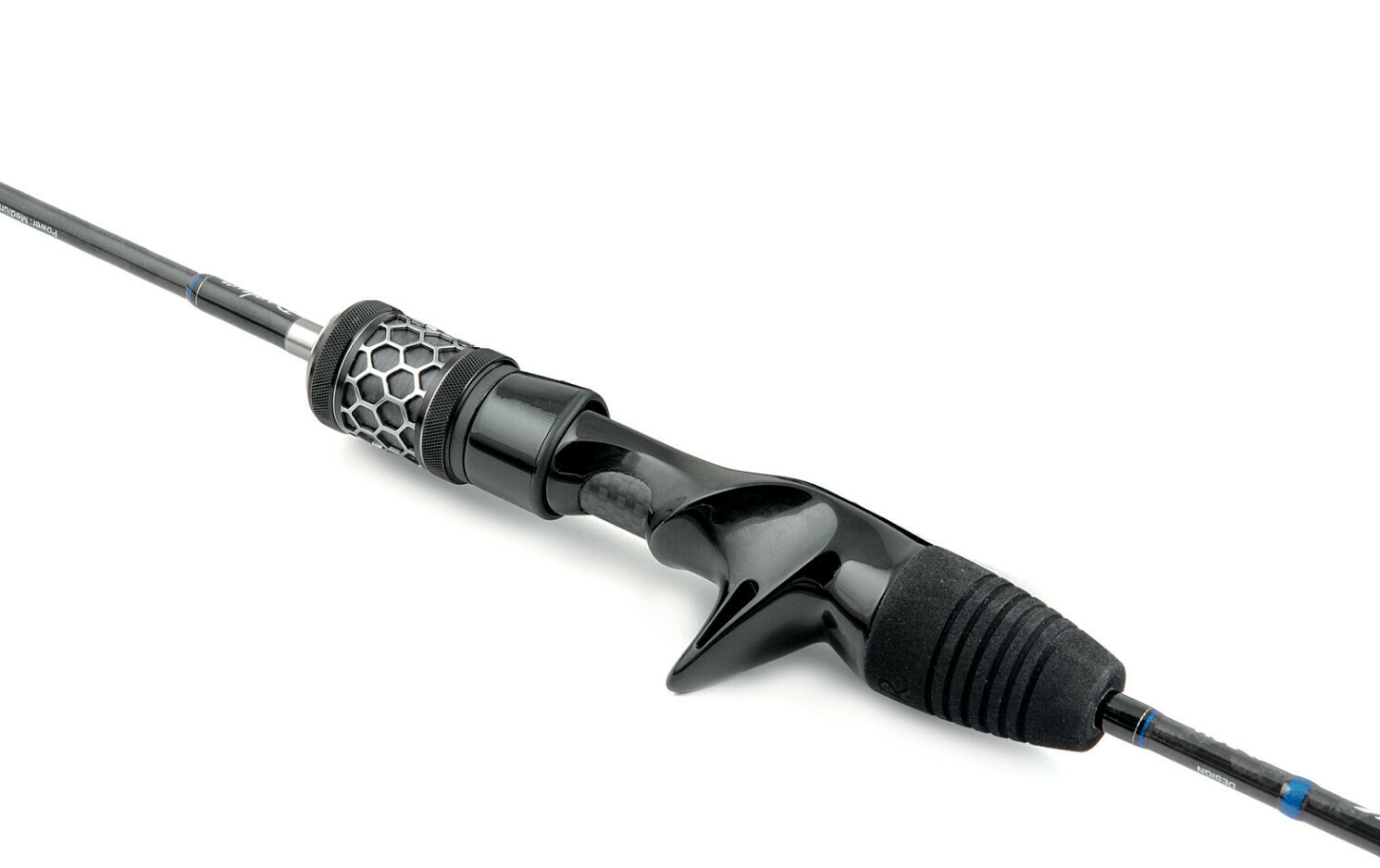 Rapture Seadust High Class 250g vertical Jigging rod PE 2.5 free post
SKU 00678
Product Details
A true technology bomb expressly dedicated to Slow Jigging purists: rigorously one-piece blank structure, with three differentiated power rods designed for the exclusive use of the multiplier reel.
For those who use it, a Seadust is an absolute pleasure. In action it's light, precise, powerful and sensitive; resistant up to the extreme bending, it leaves
no way out for the more combative fish, protecting the braided line thanks to the stress-absorbing properties of its carbon structure. CXC technology
and acid guide configuration totally delete blank's torsion and considerably reduce fighting fatigue
The casting rods are characterized by an acid guide's configuration, whose concept is based on the spiral arrangement of the guides
around the blank, to evenly distribute the loads and stresses.
Sea Guide SiC guides with corrosion-resistant K-tangle frame
SiC double leg guides with corrosion free frame, due to PVD protection
The top guide is a Fuji model designed with long anti-tangle arms, useful with braided lines
The design of the Roll Core logo effectively communicates its structural concept. A High Resistance carbon core is
wrapped by external High Modulus nano-carbon multiple layers. The former takes care of extreme efforts, the latter contributes
to lightness, providing at the same time high sharpness and contrast to the torsion. Unbelievable!
The extremely slim blanks of these rods result from combination of high quality materials and advanced production technology
Essential on rods of this class, the original Fuji trigger reel seat is accompanied by a finely designed ultralight aluminum front grip
126-18-130 SDC631-250 6'3" - 1.90 m 1.90 m 1 160-250g M RS (S) #1.5~#2.5 10 Fuji SiC Tip Top
Save this product for later