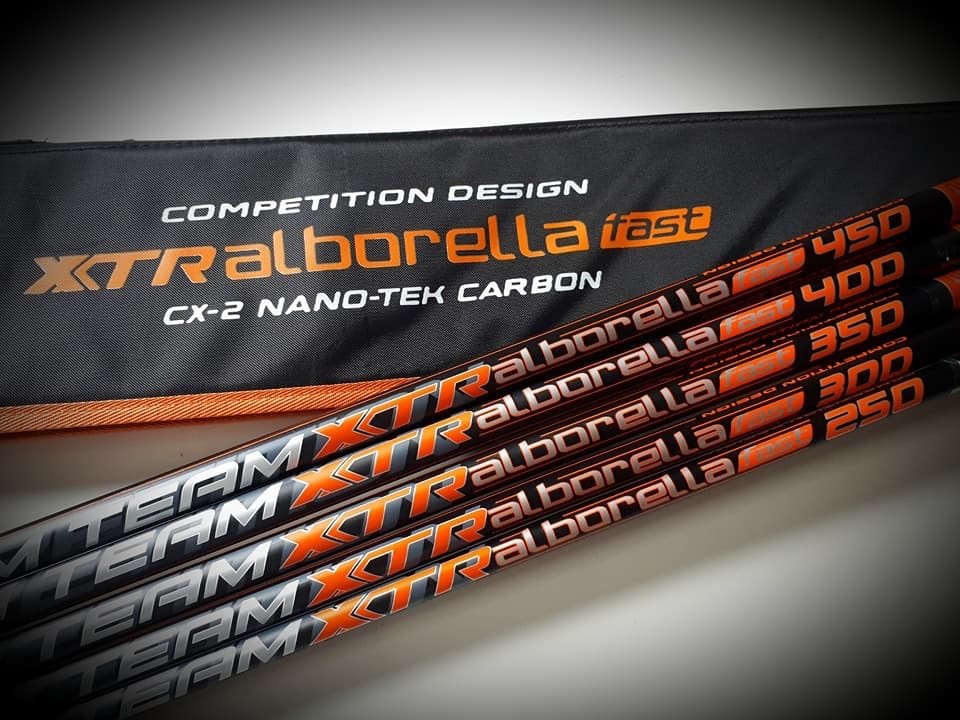 Whips 2.5 to 4.5m XTR Dream Team Alborella NEW 2020
SKU 00442
Product Details
Trabucco 2020 Alborella set of 5 whips 2.5 to 4.5m
The silver fish population grows all over the UK , with specimens that easily exceed 50 grams of
weight. More than ever, it's important to have rods that can deal with small and big
fish during the same match, which is why we developed the Dream Team with particular
enthusiasm and attention to details. The action is fast, with the sensitive tip free from
oscillations when lifting the fish. The top cap, soft EVA, has a longitudinal groove to get the
with rig on.
The rods are available individually,
contains five rods but has ten spaces to allow the replacement of a full set
Dream Team XPS Alborella 2020 version series is here available as set of 5 rods
.In order to protect it during transport, the set is supplied with a padded holdall, which can contain the whole series of rods.
DREAM TEAM XTR ALBORELLA FAST 2020
CX2 NANO TEK CARBON
fine carbon solid tip
sensi touch handles to keep clean after the match
ultralight butt cap
2.5 wt 60g

3.00 wt 90g
3.5m wt 110g
4.00 wt 135g
4.5 wt 165 g
listing at £149.99 which is brilliant value for high quality whips.
Save this product for later