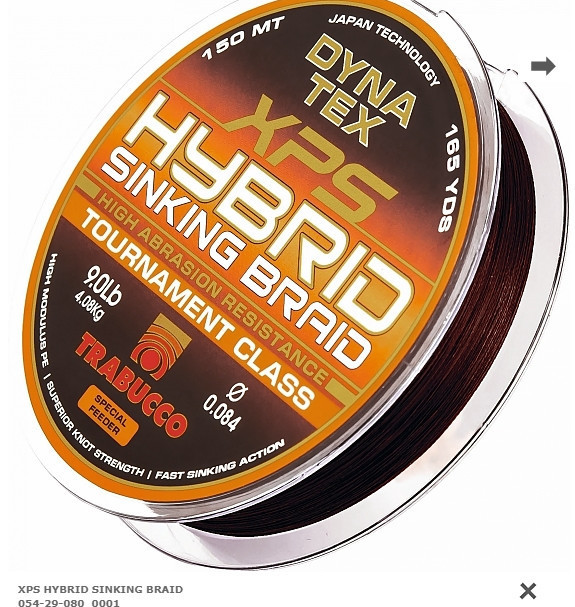 XPS Hybrid Sink Braid 150m
SKU 00621
Product Details
Braid with an unusual structure, composed of four high modulus polyethylene fibers (HMPE) and a fifth one of heavier material, which makes it really sinking.
On the back side of the package you can read the specific gravity of the line, which exceeds that of the water for values between 14 and 21%, depending on the diameter
.Not a commercial statement, therefore, but a real, physical performance.
When talking about sinking braids, the thoughts go immediately to Feeder Fishing, but it is not only in that sector that the superior weight of a line becomes an advantage.
In fact, even in light spinning you can appreciate the possibility of giving the bait a more natural swimming attitude, because the line works in a superlative way, cutting the surface of the water without the annoying tendency to remain on the surface.
The combination with a shock leader in nylon or fluorocarbon will protect the hook or the treble from the risk of opening, since the braided line is completely devoid of elasticity.
Dark brown colour.
054-29-080/6 0.084 sg1.21 9 lb 4.08
150m /165 yds
054-29-100/6 0.104 sg 1.18 12lb 5.44
054-29-120/6 0.128 sg 1.14 15lb 6.80
Save this product for later