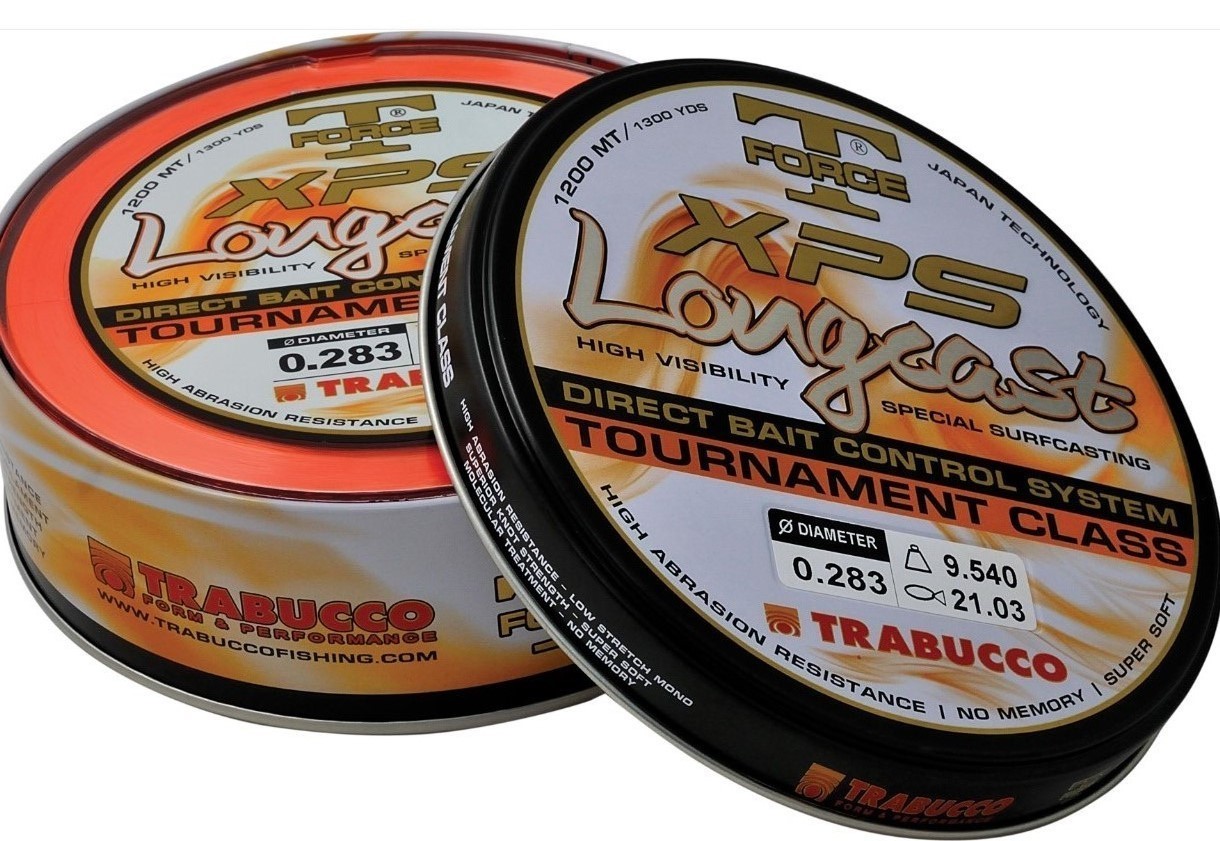 XPS Long Cast Fluorescent 1200m spools . soft and smooth
SKU 00021
Product Details
An aluminum box holds the spool of this special monofilament: indulgence to fashion, but also protection against aggressive agents.
The product belongs to a category of lines that in Japan is highly respected by the advanced surf casters, which offer a distinct softness and an extreme smoothness, almost silky, thanks to a special silicone treatment.
The flow through rod's guides is extremely fluid, with positive advantages in term of the achievable casting distance.
Second important element is the high visibility, due to very intense and persistent fluorescent orange colour, a great ally during night fishing.
the .25 option is 18.5 lb b/s the strongest Trabucco do and perfect for UK beaches .
As used by top anglers in the UK , even when they were shark fishing in South Africa
It is one of the best solutions when you need to spool two or
more big pit reels.
053-49-180/5 0.181 4.57 kilo 10.08 lb
1200m
053-49-200/5 0.203 5.42 kg 11.95lb
053-49-220/5 0.221 6.95 kg 15.32lb
053-49-250/5 0.251 8.35 kg 18.41lb
053-49-280/5 0.283 9.54 kg 21.03lb
053-49-300/5 0.307 11.92 kg 26.28lb
053-49-350/5 0.350 15.79 kg 34.81lb
053-49-400/5 0.400 20.13 kg 44.38lb
Save this product for later