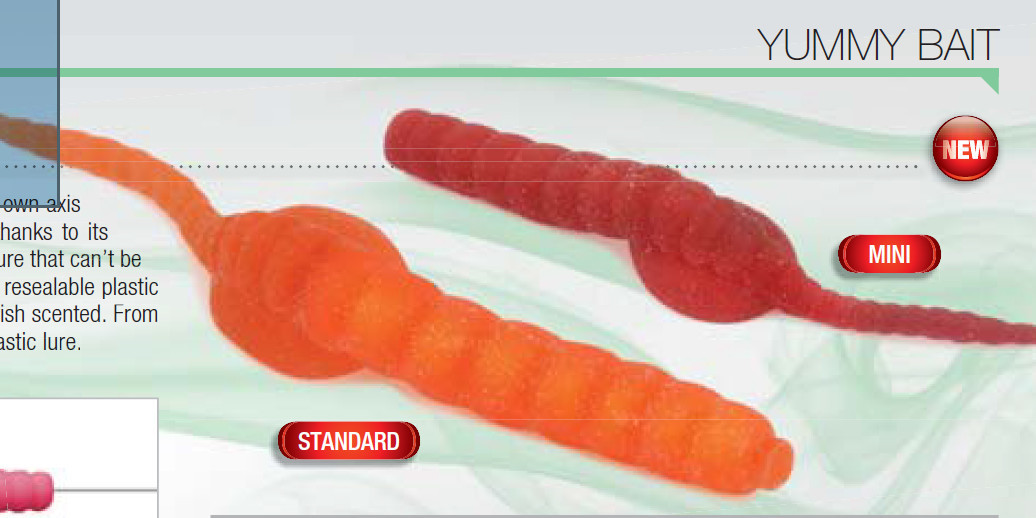 Yummy tail twister super soft Perch lure
SKU 00332
Product Details
The Yummy Baits are the perchs favourite of all times!
Their texture is really super soft, so soft you've never
seen a similar bait. Fish will bite with confidence
such a sweety!
Yummy Baits are elastic too, so they are super resistant and can be used and used
again.
The lifelike texture has been super charged
with fish scent for extra trigger action. You never had
such a powerful bait on your hook!
The Tail Twister is a preformed perch lure, which is rotating around its own axis
during the retrieve and generates extraordinary intensive vibrations thanks to its
round flat belly, driving crazy the laziest perch.
A great trout and perch lure that can't be missing in any lure box.
The Tail Twister is delivered per 8 pieces in a resealable plastic bag.
The white colour is anise scented, while all the other colours are fish scented.
From today, a smaller size is also available to widen the chances of this fantastic lure.
Save this product for later