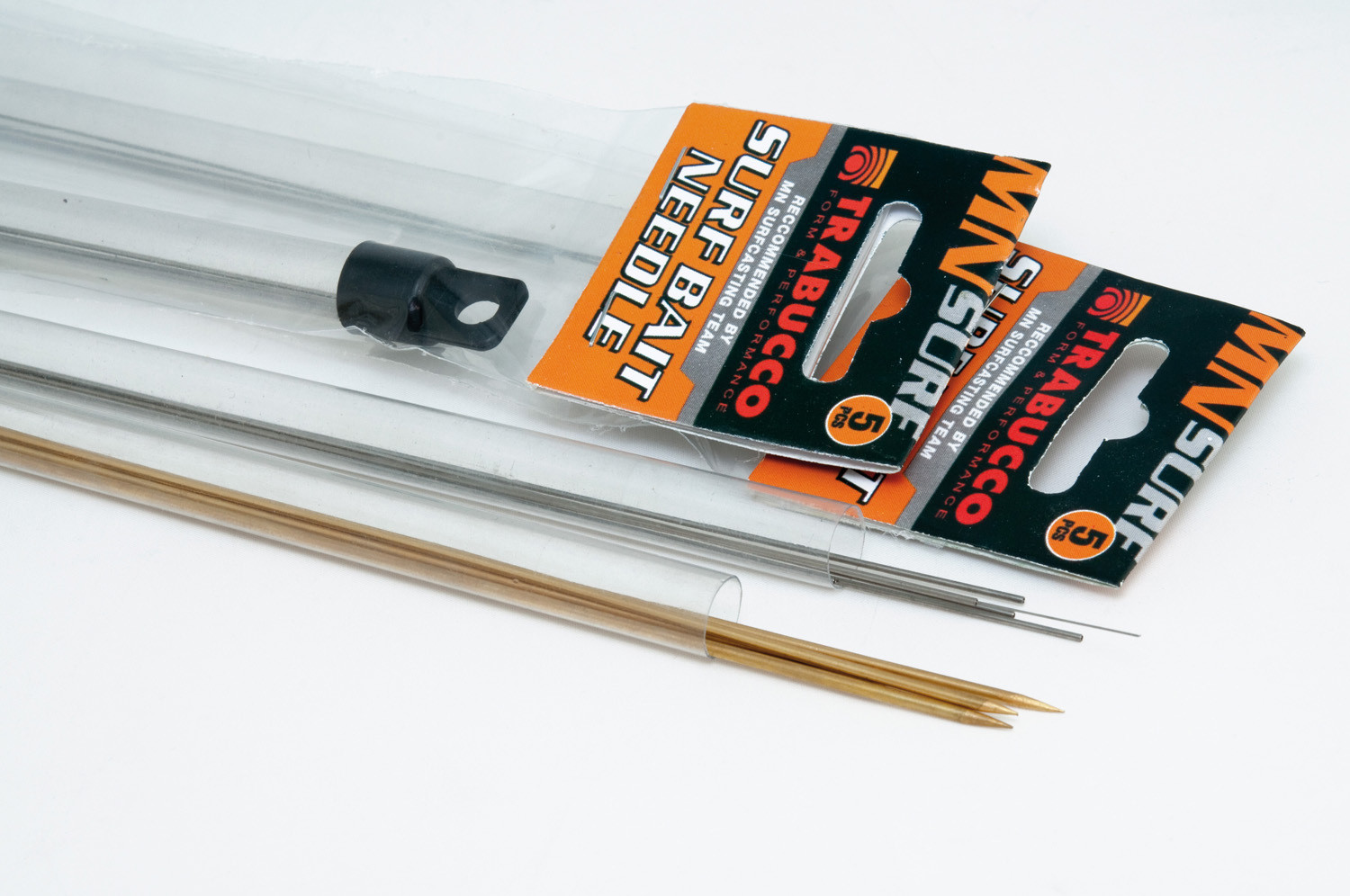 Baiting Needles 5 sizes
SKU 00193
Product Details
Bait Needles for Surf Fishing
Special selection
of high quality baiting
needles, essential for surf casting. If
the bait is badly positioned on the hook it happens very frequently that
the fish approaching it will refuse to bite. That's why we offer you a series
of selected premium needles, personally chosen by Michele Nardi,
to always position your bait in the best and more natural way possible.
The 0.6 mm diameter stainless steel needle (both ends blunt) is perfect
with all the thinner worms, such as Mediterranean Arenicola and sandworm.
The 0.9 mm diameter (both ends blunt) is available in two different
length (20 and 30 cm) and it is perfect for baiting biiger worms such
as lugworm, bibi, etc. The 1.4 mm needle is made of brass and features
one pointy end. It is the good one for baiting pieces of dead fish.
105-10-300/10 Brass Needle 5pcs 1.4mm 200mm
105-10-310/10 Stainless Steel Needle 5pcs 0.9mm 200mm
105-10-320/10 Stainless Steel Needle 5pcs 0.9mm 300mm
105-10-330/10 Stainless Steel Needle 5pcs 0.6mm 200mm
Save this product for later
[custom-facebook-feed id=trabuccomatchuk]