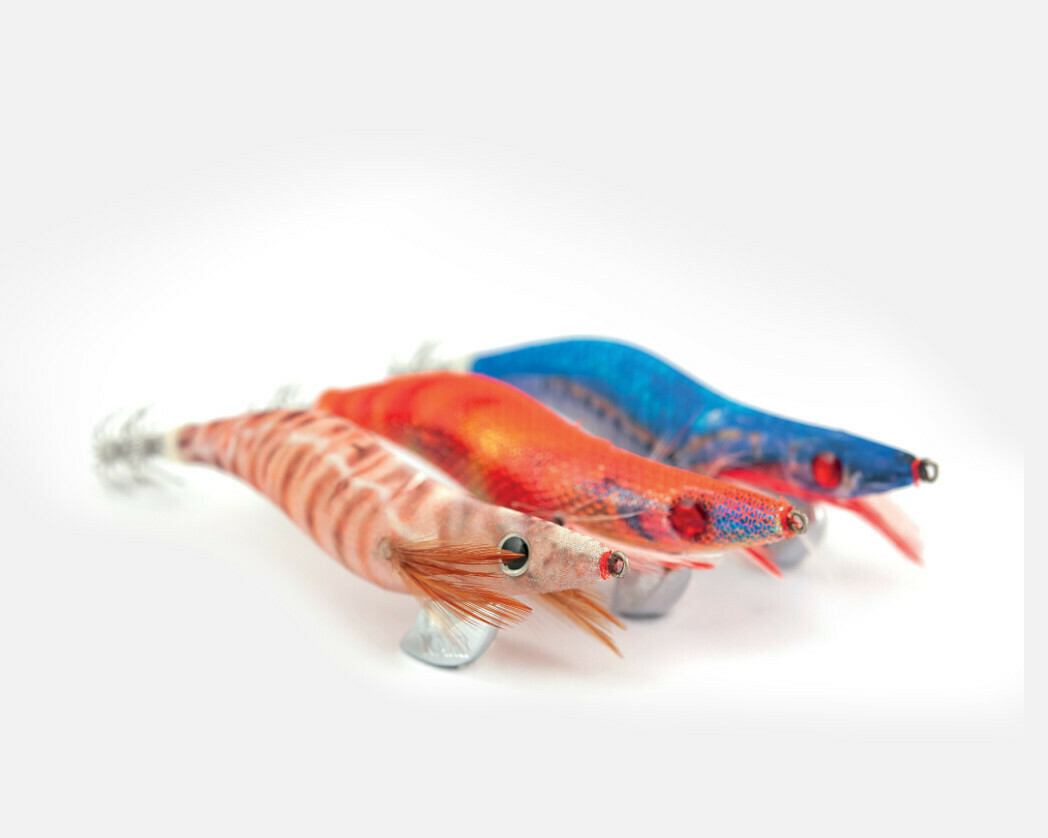 Fierce squid jigs 2.5 11g sink rate 1 meter every 5 seconds
SKU 00738
Product Details
Fierce Squid Jig is a real winning weapon available to squid and cuttlefish anglers, also known as
Egi
THESE RATED AT 2.5 90MM LONG 11G RATED TO SINK AT 5.0 SEC A METER
jacket covered with glowing colours
Carefully crafted from selected materials, they are decorated with particularly nice colors;
Fierce Squid Jig carefully replicates the most common prey of cephalopods, combining excellent casting
attitude with attractive swimming and darting under jerk action that can trigger predator's attack.
These Egi lures are definitely ideal for solving complicated situations, perfect both for fishing from the
boat or from piers and cliffs.
The oversized and three- dimensional eyes increase the attractiveness power in low light conditions.
Their colours are designed in combination with the body to increase attack's chances.
Lateral feathers mimic the appendages of prawns and the fins of cephalopods, stimulating
the attack of the artificial lure also through the perception of vibrations
in addition to visual attraction.
The body is dressed with a particular fabric that mimics the forage of
cephalopods, thus providing a higher number of attacks and greater chance to be retained by the predator.
The lead profile is designed to reduce friction in water, thus easing fishing action, minimize the chances of snagging and stabilize the swimming
of the Egi, even in the presence of current. Some details of the hook's crowns and body are made with fluorescent
finishes, capable of emitting light radiation particularly sensitive to the sight of squid and cuttlefish.
see colour chart and description
the colours are just so realistic and detailed
double spiked tail hooks
Save this product for later
[custom-facebook-feed id=trabuccomatchuk]